Finding a Publisher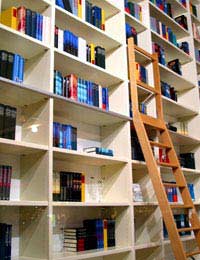 Ever wonder how a book makes it from the mind of the author to the hands of the reader? Though it would be nice if it happened by some act of magic, the truth is that it takes a good amount of time, and a publisher is typically involved in the process.
If you are itching to publish, you're best off doing a little homework about the process of publishing beforehand. Below is a quick primer on the subject.
What is a Publisher?
Pick up a book and look at either its spine or the title page and you'll see "published by". Some publishers' names will sound familiar, such as Simon & Schuster or Tyndale. Others may be unknown to you, though well-respected in their industry (such as those that publish textbooks or atlases.)
In a nutshell, the publisher is in charge of printing and, often, marketing the book (unless that's outsourced). The publisher works with bookstores on one end of the spectrum and agents or writers on the other. (Don't have an agent? Unless you plan to work with a small, independent publisher or to self-publish, it's a good idea to have one to make the process easier.)
How do I Find the Right Publisher?
First, let's talk about what kind of work you're going to write (or have already written.) As noted above, some publishers only produce certain kinds of books, such as romance novels or politically conservative works. This means you have to do your homework if you're planning on contacting one by yourself instead of using an agent. (And even if you do use an agent, you should still educate yourself about publishers - check out their websites, look over the titles they've published, and ask friends if they've had any experience with the publishing house.)
After you've determined which publishers work with writers like yourself, it's time for the next step…
How Does a Publisher Find Me?
If you're not working through an agent, you're going to have to send a query letter, synopsis, chapters, or entire manuscript to each publisher in whom you're interested. (Make it easier on yourself by asking the publisher for its writers guidelines so you don't send too much or too little material.)
After you send your materials, be prepared for a long wait. Most writers who approach publishers without using agents as "go betweens" are given low-priority; their works are put into a "slush pile" and assistant editors read them when they have the time. This doesn't mean that you don't have a chance; it just means that your wait might be longer than you'd like.
A Publisher Contacted Me…How do I Make Sure the Contract is What I Want?
This is a perfect time to hire a lawyer. If the contract between you and your publisher is chock-full of so much legalese that your head begins to spin at the thought of it, you need legal assistance. Yes, it will cost you some money short-term; however, it will help you in the long-run. After all, who wants to give away future money or rights just to save a few pennies today?
Will I be Expected to Change Anything in my Book?
Many publishers have a team of editors who ensure that your book is "up to snuff", so to speak. Therefore, it's possible that you may be asked to rewrite portions of the book as a part of the terms of your agreement. And if your work involves any sources, the publishing house may hire fact checkers to ensure the accuracy of your quotations, statistics, or other critical information.
On the plus side, the publisher will design a book jacket or cover, which means you don't have to. (Of course, you might not like the looks of it; this might be something you can use as a negotiating point in your contract.)
How Will a Publisher Assist Me Once the Book is Published?
The publisher is in business to make money. Therefore, the publishing house has a good incentive to "move" books. Expect a decent publishing house to do some advertising and marketing to ensure that it makes a profit off your book. However, don't sit back and rest on your laurels. After all, it's your book - get out there and promote the heck out of it!
Although the rules of publishing aren't as strict as they once were, the more you know about finding a publisher, the better chance you'll have of getting your concept into the hands of others around the globe.
You might also like...