Internships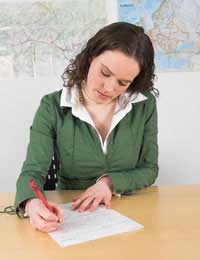 If you want to work as a writer, one of the best ways to get "in the know" is to accept a job as an intern.
There are plenty of available internships; you may even be able to wheedle your way into an organisation by promising them help at low or no cost just for the pure pleasure of learning the ropes. Internships may also be advertised on company websites or in the classified section of your local paper.
The types of internships available will vary greatly, though. Here, we examine a few of the more common ones and their pros and cons.
Paid vs. Unpaid
Pros:
At a paid internship, you'll actually be making a little something to add to your coffers. This is terrific if you're not the sole income earner in your family or if you have enough savings built up to "float" you financially through the internship.
Of course, unpaid interns also have perks. They are often treated with more respect than their paid counterparts because the employer knows that an abused intern could "walk" at any time.
Cons:
Paid interns are sometimes treated as "go-fers", not a pleasant experience. Instead of learning the writing ropes, you may be relegated to getting coffee and sandwiches. The same goes for unpaid internships, though as stated above, those folks are often treated a little more respectfully.
Part-Time vs. Full Time
Pros:
If you work part-time at a publication, you can always take on another job to supplement your internship. Your hours will probably be flexible, and certain writing projects could possibly be completed at your home rather than in the office.
Full time interns have the opportunity to really become a part of their employer's "family". They get to see the total picture instead of just a portion of it. They also hear the office gossip which can include job openings at the company.
Cons:
Working part-time means you probably won't be treated like a full-fledged employee by the boss or your colleagues. Sure, you'll get to know your way around the office, but you might not be given any "juicy" assignments for fear that you won't be able to complete them due to your half-time status.
As a full time intern, you can't have another job that pays the bills; thus, you need to be financially supported another way if you choose this option.
Onsite vs. Virtual
Pros:
The World Wide Web has opened up a terrific opportunity for writers. Now, you can "virtually" intern with companies around the globe. These internships may be paid or unpaid and will probably include editing, data entry, and/or website maintenance.
A more traditional onsite writing internship will prepare you for the realities of office life as a writer. You'll see what really goes on "behind the scenes".
Cons:
As a virtual intern, you may never meet your bosses. Thus, it can be a somewhat lonely experience, as many people enjoy the camaraderie of interning as much as the knowledge they gain.
Onsite, you may be treated by some colleagues as a "second class citizen". Interns are low on the totem pole, and if you do well, some less-confident people could feel threatened by your success and acumen.
Regardless of the kind of writing internship you choose, you'll take away from it what you bring to it. Make sure you listen and learn. Ask questions, write down answers, and soak in the atmosphere.
From your experience, you can figure out exactly what the best writing position is for you. And who knows? Many interns receive job offers from the companies for whom they worked, as their internship served as a long-term "interview" where they had the opportunity to show off their writing and business skills.
You might also like...