Writers' Guilds and Unions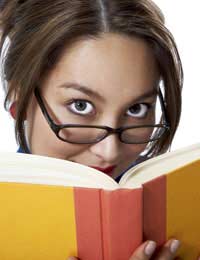 If you are making your living as a self-employed writer, you may find yourself vulnerable when dealing with bigger organisations. Whether you're struggling to sort out a problem with your taxes, your contract is in dispute or you're trying to chase up late pay, it can really help to have another big organisation on side. Even writers in full time employment may find a guild or union helpful when disputes arise. That said, what is the best option for you?
What Can a Guild or Union Do for You?
Becoming a member of a guild or union usually requires ongoing investment and it may require you to adhere to a code that can restrict the way you work. For instance, you may be asked to agree not to work with certain publishers who have been blacklisted, or not to charge less than a certain amount for your work - policies which can help writers in general but may not be immediately beneficial to you. What can you expect in return?
Publishing advice - guides to rates and fees, and help with pitches, are especially valuable to new writers.
Preferential rates - you may be able to benefit from good rates already negotiated for members with particular publishers.
Legal support - your guild or union can back you up if you are sued or if you have to pursue a publisher through the courts.
Career support - you can get help and advice for dealing with taxes, allowances, benefits and accountancy.
Social support - it's easy to keep in touch with other people in careers like yours, make useful contacts and escape the isolation a writer's life can bring.
When to Join
It isn't necessary to join a guild or union as soon as you decide to start working as a writer - indeed, most won't accept you until you have a respectable publication record or can demonstrate that writing is your main means of making a living. It is never too early, however, to start researching your options. You may wish to tailor your work to suit the requirements of an organisation that appeals to you.
Many guilds and unions offer introductory rates or special grades of membership for writers who are just starting out. You may be able to remain at this level for a few years if it takes you a while to get started. These options can make it easier to get involved. Don't put off joining until you are already embroiled in a situation where you need help, as applications can take months to process.
The Society of Authors
If you are in the business of writing books, the Society of Authors is probably the best organisation to support you. You will have to have published a book professionally (vanity publishing doesn't count) in order to join, after which membership is £90 per year.
The society has a good record of bringing together authors, agents and publishers. It also runs regular competitions which carry a significant amount of prestige.
The Writers' Guild of Great Britain
The Writers' Guild of Great Britain is a highly active organisation with regular newsletters and lots of ways for members to get involved. Full membership costs a minimum of £180 a year (rising for high earners) but there are various lower rates available.
Although it is designed for professional writers, the guild is relatively easy to join. It's a good choice for writers producing drama or comedy for broadcast media and it also welcomes writers of books, short stories and articles.
The National Union of Journalists
If you are involved in journalism of any kind, the NUJ is the union for you. It has the strongest political voice of any writers' organisation and a good reputation for looking after its members in the sort of tricky legal situations which journalists often find themselves facing. The NUJ can also give you a press card to help you with press access.
Membership of the NUJ costs up to £270 a year but uses a staggered system based on your earnings. Low paid members can apply for substantial discounts. To join you will need to prove that your primary income comes from journalistic writing. You will need two existing members to recommend you and you will need to provide examples of your work for approval.
Specialist Guilds
There are many smaller guilds out there for specialist types of writing, such as the Romantic Novelists' Association and the British Science Fiction Association. New writers can be tempted to join several of these, but take your time and work out what offers the best benefits. Smaller guilds are excellent for networking but may be limited in their capacity to negotiate on your behalf.
You might also like...