Ghostwriting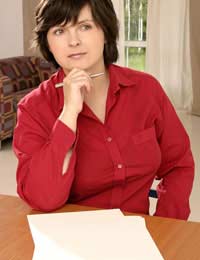 Though having your name connected with an article, short story, essay, novel, poem or play can be exciting (and the resulting "clip" or copy of the publication makes for a great portfolio builder), ghostwriting can be just as wonderful… not to mention extremely lucrative.
The art of ghostwriting (authoring something on behalf of someone else) has been around for as long as human beings have written. (And who knows? Perhaps cave-dwellers "ghost drew" on the walls of their abodes?) In basic economic terms, one person is supplying something another needs either because he or she cannot write or because he or she cannot (or does not want to) find the time to write.
If you're interested in becoming a prolific writer, you might want to consider how ghostwriting could be advantageous for you. Here, we'll take a closer look at some of the pros and cons associated with this niche industry.
Pro: Ghostwriters are often paid very well.
Though this isn't an absolute, ghostwriters do usually get a nice amount of money in return for their work – and their confidentiality. This shouldn't be a surprise, really; they are being paid to do an exceptional job on another's behalf.
Con: Ghostwriters get no credit for their work.
If you're a ghostwriter who wrote what becomes a bestselling novel, don't expect to get any kind of publicity out of it. By agreeing to ghostwrite, you will have given away the copyright to your creation, allowing another person to attach his or her name to it. If you're motivated by bylines, ghostwriting might not seem appealing.
Pro: You can get more jobs than if you insisted on writing under your own name
Ghostwriting will enable you to broaden your scope as a freelance writer. And if you do well for one client, others should come your way. When you're known as someone who can write well, more and more jobs may be around the corner. By letting go of your name and objectively focusing on your product, you could really increase your revenue.
Con: You may not be able to use your ghostwritten pieces on your curriculum vitae (CV).
Unless you've worked out a deal whereby you can talk about the items you've ghostwritten, you won't be able to use your ghostwritten materials by title on your CV. However, you will probably be able to use your client, agent or publisher as a reference.
Pro: You'll have the opportunity to be an "expert" in many fields.
You may be asked to ghostwrite on a host of topics you would otherwise not be asked to research or discuss. This means you'll basically be paid to learn! Not many jobs afford this opportunity – it's definitely a perk!
Con: You won't have any say in the final editing of your product.
When you're working hand-in-hand with an editor or publisher as the author, you will almost always have more "say" in the final edit of your product than if you're "merely" the ghostwriter. Though this isn't always the case, it is something for you to keep in mind.
Pro: You can steer clear of any controversy.
Finally, if you're asked to ghostwrite a piece that's somewhat (or highly) controversial in nature, you can do so knowing that you won't have to worry about any "backlash". After all, you won't be the one in the spotlight; consequently, you can write with abandon and never concern yourself with fallout!
You might also like...