Setting Your Rates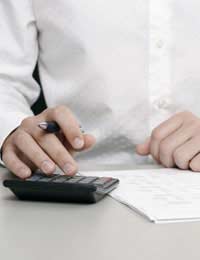 One of the biggest concerns for those starting out in the world of professional writing is how to set rates. Often you will find that jobs are advertised with fees described as 'negotiable', or that you are asked to quote your usual rates when applying. Aiming too high may mean an employer decides they can't afford you, but aiming too low may give the impression that your work must be low quality. How can you get the figure right?
Things to Consider
There is no simple way to resolve the problem described above, but a good place to start is by figuring out what your work is worth. There are several factors you should consider:-
What type of work is it? Different types of work have different market rates attached.
How much research is needed? Sometimes an article is quick to write but it can take you days to collect all the information you need to do a good job. Note that this should apply only when you have to do specific research for a particular piece. You should not expect to get paid for time spent learning the basics of a subject.
How much composition time is needed? Think about issues like the complexity of the language you need to use, the complexity of arguments you need to make, and the intellectual effort likely to be involved. Remember that mental work can be tiring and you may need to pace yourself.
What level of experience and expertise do you have? This is especially relevant if you will be acting as an expert on a particular subject, but a highly skilled writer should command a higher price anyway, in exchange for higher quality work.
How much do you need to earn per hour? If you're freelancing you won't necessarily be able to command as much per hour as you could in a full time job, but you still need enough to live on. You also need money to tide you over at times when you can't find work. Don't exhaust yourself by taking on jobs that pay too little - it's better to spend that time looking for more lucrative ones.
Market Rates
Before you set your rates, it's a good idea to try and find out what your peers are earning for equivalent work. Most writers' guilds and unions regularly collect and distribute figures to keep track of market averages. Getting hold of this information can help you to set your own rates, but bear in mind that there are a lot of publications that don't take on writers with that kind of professional background, and that consequently pay less.
Different types of writing pay very differently. Unskilled copy writing, poetry and short fiction tend to be the least lucrative, but can still be a good stopgap if you can't get other work. Some types of writing pay more because they require specific expertise, such as legal expertise, whereas other command higher prestige, such as writing for world famous magazines or select literary publications.
Selling Rights
Working as a writer is not just about being paid to do a job. It's about being paid for a product. What this product is worth depends in part on how much of it you are giving away. Standard rates usually apply to the rights to first print or first online publication only. This means that other rights remain with you and you can sell the same piece of writing somewhere else later, provided you make clear that it has already been published.
This means that if you are asked to give up all the rights to your work, and to give full control of it to the buyer, you should expect to be given more money.
Similar logic applies when it comes to how you are credited. Don't put up with publishers who tell you that you should be grateful for a byline in lieu of pay, but do bear in mind that a byline has value. This is especially significant in high profile publications that can help to raise your profile, making it easier for you to find more work - and command higher rates - in future.
You might also like...
Fryo - Your Question:
Thank you so much Jennie, your tips were of immmense value for me. That's why I have taken time to devour the whole categories from research starting point to proofreding and copyright law observations.I have tiped it to help my writing work. Thank you so much for your effort
---
Our Response:
We are glad the site has been useful to you.
ExploreWriting
- 17-Nov-15 @ 2:37 PM
Thank you so much Jennie, your tips were of immmense value for me. That's why I have taken time to devour the whole categories from research starting point to proofreding and copyright law observations.I have tiped it to help my writing work. Thank you so much for your effort
Fryo
- 17-Nov-15 @ 12:09 PM