Writing a Narrative Script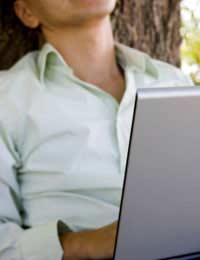 Whether you're writing a narrative script as part of a voice over (VO) assignment for a film or video production or you're simply conducting an interesting journalistic exercise, you must consider numerous key elements when creating your narrative script. Though not all will necessarily fit your needs today, keep them in mind for future jobs and idle jottings.
Pick the Right Story
A narrative script must have a strong, compelling story; otherwise, it's about as exciting as listening to Aunt Ethel's 98th retelling of the time she got the flu in 1954!
Depending upon who your speaker is, you may have to invent a story for him or her rather than use one from his or her actual background. If this is the case, you may want to step up your storytelling skills by either taking a class or conducting research into the art form.
Keep Your Story's Plot Simple
Depending upon the length of your narrative script, you may have very little time to give your narrator the opportunity to speak. Thus, even if your narrative story contains many "subplots", it may be prudent to remove many of them for the sake of the piece's overall flow.
It's a common mistake for authors to "force" many plotlines into their narrative scripts, which, ironically, dilutes the work as a whole. Don't fall into this trap; instead, pick and choose carefully only those story elements that will contribute to the main theme (i.e., the story you chose to tell.)
Learn to Speak as a Narrator
When you're writing words from a first-person account, bear in mind that narrators only know what they can see, have been told, what they feel, what they taste, what they smell, what they experience, etc.
Therefore, you shouldn't have a narrator definitively talking about another person's experience unless it was explicitly told to him or her by that character.
You may want to get into the brain and mind of your narrator by literally trying to "become" him or her in a theatrical, physical way. Some writers like to wear certain accessories or clothing - hats, brooches, shoes, scarves - that they feel their narrators would choose as adornments. This assists them in feeling like the narrator and being able to speak from his or her perspective and reality.
When Working with a Living "Narrator" Character, Conduct Plenty of Interviews
If you've been asked to create a narrative script based on the life of a person (whether or not the narrative script will be performed by him or her versus being read or acted by a professional artist), don't skimp on the interviewing piece. Gather as much information as you can about your narrator in order to familiarise yourself with his or her voice and experiences.
With that being said, you may have to tweak a few non-essential items during the writing of your narrative script. As mentioned previously, even if your interviewee believes everything in his or her life is important, it may not be fitting for inclusion in your narrative script.
Read Your Narrative Script Aloud
As you begin to write your narrative script, stop periodically and read the words aloud. Do they sound genuine? Do any areas seem awkward? Is this really the way a person speaks?
If you're having difficulty analysing your script yourself, ask a friend or family member to help out and read it back to you. Or, read it aloud to him or her and then discuss the ways to make your narrative stronger.
Above all else, have a wonderful time bringing your narrative script to life!
You might also like...
if you have a narrator in a play, do his/her lines go in italics and parentheses, or italics and brackets?
emz
- 17-Sep-20 @ 11:39 PM
@Rick - get inside the head of the female first, look at politicians and female leaders and/or female leaders in history that have led an army that kind of thing see how they deal with issues. The rest is down to pure imagination! Good luck.
BigE
- 31-Jan-17 @ 11:01 AM
Any advice for a male writer getting inside the mind of a female commander on a doomed spaceflight?
Rick
- 30-Jan-17 @ 12:39 PM