Writing Comedy Scripts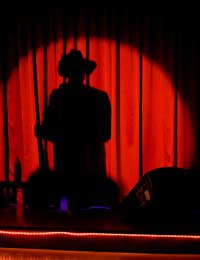 Writing comedy is one of the biggest challenges any writer can undertake, but it's also a great way to break into theatre or TV and make your name. Good comedy writing is always in demand. You can produce short sketches, whole acts, or even sitcoms and other comedy series. Once you know what you're doing you could try your hand at writing a film. Learning the ropes, however, takes patience, and you can expect to make a lot of errors before you find your feet.
Comedy Styles
There are many different ways to approach comedy and the first thing you will need to do is to determine which is right for you. Comedy is an area where it's really important for a writer to find their own voice. Don't try to write what you think will amuse other people, even if your words are intended to be delivered by an established star. Write what feels instinctively funny to you.
Writing comedy begins with thinking about a subject, character or situation and considering what's funny about it, but you can develop your style from there in a variety of ways. The simplest comedy invites an audience to laugh at things they already consider absurd. This can be very effective but unless it's exceptionally well done it won't make you stand out as a writer. More sophisticated comedy uncovers absurdities where the audience might not previously have noticed them.
Jokes vs Humour
Often, comedy begins with a joke. Individual jokes are relatively easy to think up and can be worth recording - a lot of writers do well by supplying them to comedians. Developing this kind of comedy into something which can be sustained in a script, however, is more complicated.
When you're writing a script you can't rely on a simple series of punchlines. The longer your piece of writing is, the more you will have to move away from jokes and onto humour. This involves developing situations that are funny even though individual lines of dialogue might not provoke laughter. Think of it like a traditional shaggy dog story in which you take a wayward approach to a conclusion signposted at the start.
Of course, what is funny to you might not be funny to everyone, and it's always useful to have somebody else read through your comedy writing - or listen to you read it - before you complete your final draft. This will also help you to refine and tighten up your work, trimming out material that doesn't communicate anything useful.
Developing Plots
In order to be successful, comedy has to stay focused. This doesn't mean there is no room for meandering anecdotes in stand-up or sub-plots in sitcom episodes, but it does mean that you as a writer need to keep careful track of your main themes at all times and return to them periodically to keep audience attention. Don't overload your writing with a surfeit of ideas that you then lack the room to develop properly.
When structuring situations, it's useful to think about that old mainstay of comedy, the catchphrase. Deliberately attaching a catchphrase to a particular character or performer rarely works - these things tend to emerge over time as you find natural themes to return to. You can, however, use repetition of a phrase within a single piece or writing very effectively to reward audience attention or to create humour by reducing a familiar phrase to something that sounds absurd.
Laughing At vs Laughing With
If you were ever told off for picking on somebody as a child you will have been told that there's a difference between laughing at somebody and laughing with them. Many comedy writers do make use of the former and it can work well in satire, but it's hard to sustain in most types of script for one simple reason: the audience will lose interest if it doesn't care about the characters. If you ridicule your characters too much they will cease to seem worth laughing at.
Developing comedy that can be sustained over anything longer than a single sketch usually requires creating characters that your audience can laugh with. This doesn't mean they need to be likeable in the conventional sense, but they do need to be engaging and this means they need to have agency - they need to drive the story rather than simply having things happen to them. Often comedy characters are developed around a single personality flaw that can be relied upon to generate trouble.
Some kinds of comedy writing also use the audience as targets of humour, laughing at them, but this is something you should approach very carefully if you are to keep them on side. Ultimately, comedy is about social bonding and feeling good, so make sure you give your audience a pay-off that will leave them wanting more of your work in the future.
You might also like...