Blog Creation Tools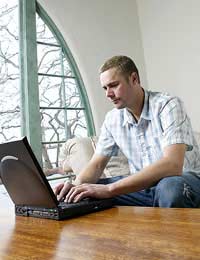 You're ready to create your blog, but what do you use for it? There are hundreds of companies out there with blog software, many of them also hosting blogs. At their heart they all do the same thing – let you write your blog so it can be posted.
Most of them are easy to use (which is a huge plus unless you're technical), and fairly intuitive. So what should you look for?
The Important Things
Ease of use is vital. Some tools allow you to add a post not only from your computer, but also mobiles. Editing your post should be simple, so make sure of that. Comments are a part of the blog community (and make no mistake, it is a community), so they should be easy to add to the blog – which should also have the ability to be open to all. Spell check is vital, of course, and the more editing tools, the better.
RSS
You'll undoubtedly read about RSS (Really Simple Syndication) as you research blog creation tools. Essentially, it offers the beginning of a piece and gives a link so people can read the fully story – it's used commonly in newspaper stories online (or with an entry, for a blog). If you subscribe to someone's blog, you'll receive an RSS feed, and the link to read the full entry. Think of it as a headline to whet your interest (this means, too, that you'll need to start each entry with a good hook). You should ideally have a blog which allows RSS feeds.
Bells and Whistles
Many blog creation tools trumpet all their features, but consider what you need. You might want to add photos, but in the main, a blog is about words – your words. As long as they're posted, that's the important thing. You probably don't need a ton of extras. Once again, KISS – Keep It Simple, Stupid – should be your watchword.
One thing that's useful is being able to see who's reading and subscribing to your blog. After all, it's a promotional tool, and these are your potential customers. So choose software that lets you track this (many do).
How to Choose
Before you pick your tool, do your research. Look at a number of blogs, in your own field and beyond. Look at the layouts, what works and what doesn't. Is there a particular template that appeals to you? After you've checked a good number, you'll have a good idea of what you want, then match it up with what's available.
Always remember to make the experience as easy as possible for your readers. That's what it's all about. Your aim is to convince them, and to covert readers into customers, not just for this book, but also for all the ones still to come.
Make it look as professional as possible. That doesn't mean you have to be ultra-slick – in fact, that might just turn people off. Just approach this with the right mindset. Make it all look polished, take your time over choosing the tool and be thoughtful in what you write and how you present it.
You might also like...