Starting Your Blog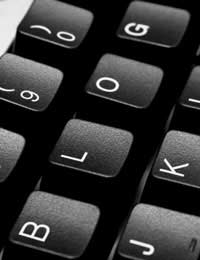 Everyone's heard of blogs (or weblogs to give them the full name). But what exactly are they, and how can you use one as a tool to sell your books?
A blog is essentially a journal, posted online. Thousands of people write and update them daily or weekly and publish them online. They range from personal matters to the political and economic – the list of topics is almost infinite.
If you're using one as a tool to sell and promote your book, however, your blog should relate to the topic you've written about. After all, by writing the book you've demonstrated not only an interest in the subject, but also expertise. Your blog should cover the topic, discussing areas of it, especially new developments. It's a way to establish yourself as an expert and leader in the field – and sell your book, of course. Don't be afraid to reiterate that you've written a book on the topic and point readers to the places they can buy it.
Setting up Your Blog
The first thing you need is a blog provider. There are hundreds around (Google the term), so you have many choices, such as Blogger, Typepad, Livejournal or Wordpress. What most of them will offer is a choice of templates for your blog – it's hardly rocket science, setting everything up once you've registered. However, be sure to read the small print before you register, or the content of your blog may end up being the property of the provider.
Make sure to include information about yourself – your name, achievements, your book (of course) and a picture (it gives a face to go with the words). You'll find that many blog providers offer all manner of bells and whistles you can add to your blog. Don't get carried away. Too many will simply confuse people. However, be sure to include a comment box, so people can write about your blog and communicate with you.
Make sure your blog is public, rather than password-protected. After all, you want everyone to be able to read it.
"However, if you're going to commit to a blog, you need to write in it regularly and what you post has to relate to your field for it to be a worthwhile tool to promote your book. If you write about a very dynamic field, that should be quite easy. Where not as much happens, it can prove to be a more difficult task.
Try to blog weekly, if at all possible. Certainly it should be enough to keep readers returning on a regular basis. Of course, if something happens, add a post – there are no restrictions on how many or how often. But like any diary or journal, it has to be quite often or the effect is lost."
To learn much more about blogs and e-book publishing, read Publish your E-Book.
How Do You Find an Audience
This is the tricky part. You can use Google and search for "blog your topic" to find a circle of people already writing about it. Join the forums on the subject, news groups, anything you can. It helps you become better-known and establishes your credentials as an expert in the field.
Realistically, it can take a few months for people to begin noticing your blog. A link from your site will help, of course, and you should send an e-mail to everyone on your list, telling them about the blog.
When you add comments to other blogs, be sure to include the URL of your own blog. It's all work, and the payoff is gradual, but it can truly help your reputation as an authority in the field, and it can sell your book.
You might also like...
I've always wanted to be a writer but being ill has stopped me . I have kidney problems . i'm hoping to start a blog on my faith as a reformed Christian . please any ideas ?
matt
- 25-Jun-15 @ 5:09 PM