Writing Contests - The Pros and Cons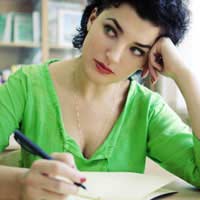 Writing contests can be extremely exciting for published and novice authors. Create a story, essay, play, or poem, win a prize.
What's not to like?
However, the world of writing contests isn't all fun and games - there are definite pros and cons related to spending your time on this kind of activity. Below, we'll explore a few of the biggest reasons that numerous writers do - and don't - seek out contests.
PRO:
Prize monies can be substantial.
There are some serious prizes out there for contest winners, including cash, trips, agent representation, publication, publicity, and even stints at universities. Though most of the people who win the bigger awards have prior writing experience under their belts, that isn't always the case. So if your writing is remarkable enough to stand up to celebrity judges' scrutiny, you could be in for a lovely (and lucrative!) surprise.
CON:
Entry fees can add up.
Even entry fees as low as £10 can quickly add up depending upon how many contests you attempt in a given year. That's why it's critical to be cautious and not simply spend your pounds on submissions; if you're not winning anything, perhaps your money would be better spent on a course or books to help you improve your writing.
PRO:
Your writing could be judged and perhaps even critiqued by industry people.
Look carefully at who will be judging any contest you're considering entering. Some contests boast very reputable writers', agents' and publishers' names as last-round judges. (Often non-celeb judges do the "slush pile" then send the best ones to the final judges.) Do a Google or Yahoo! search on any person who is touted as a judge or critic; if they have serious credentials, it might be worth the time and money to take a chance.
CON:
Some contests are only information-generators for writing publications.
Be very careful and do your homework before submitting any entries to a contest with which you're unfamiliar. Many so-called "contests" are practically scams. Basically, through there are some prizes given at the end of the contest, most entrants only receive the "opportunity" to subscribe to a publication or job board at a discount rate. For the company, these types of "contests" are nothing more than lead generators; for the writers, they usually only increase the junk mail received via email and "snail mail".
PRO:
You can include any contests you win on your curriculum vitae (CV), website, and marketing items.
This is a big reason many writers enter contests, and it's a good one. What looks better on a CV than having writing awards? Even if you only received an honorary mention for your short story or poem, that honour will still be noticed by prospective clients, agents, other writers, and publishers. This is especially true for nationally- or internationally recognisable contests.
CON: Getting rejection after rejection can be fatiguing.
It's hard to hear "no" time and again. Even professional writers accustomed to rejection experience periods of low self-esteem after being repeatedly rebuffed. Make certain to "thicken" your skin before you submit to contests; otherwise, you might not be able to handle the strain of being told "thanks, but no thanks."
PRO:
Contests give you a reason to write.
Sometimes, contests serve no other purpose that to stimulate your mind and get you writing. For example, if you're not currently under any deadlines (as in the case of a recreational author), having a contest timeline looming may be the impetus you need to get cozy with your keyboard!
Now get busy and write something!
You might also like...
I'm a great fan of writing contests for all of the reasons given above. I've won or been shortlisted for a number of them in scriptwriting and won one in prose. I can honestly say they have furthered my career by giving me the confidence to keep on trying. I have referred to the contests in my cv and have actually been given work on the back of them. At worst, they have given me a reason to write. I'm currently entering a contest that I sincerely doubt I'll win as it is open to writers of all experience levels, but it is giving me motivation, and, more importantly, a timeline to finish a novel that I'd put in the drawer some years ago. Thanks for this post and thanks for the endouragement it gives.
Fiona
- 30-Mar-11 @ 9:37 AM