How to Market Your Website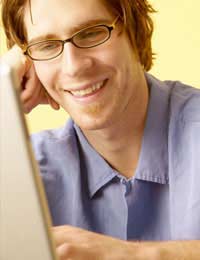 Your web site is a tool. Don't ever forget that. Its aim is to sell your book. Obviously the main way to achieve that is to have people click on the link you have there to buy it. But you also need to market your site.
How to Keep in Touch
Once a person leaves your site, it can be the end of the connection, like someone leaving a shop. But it doesn't have to be. Even if you don't sell them your book, if you can collect their e-mail address, you have more opportunities to make the sale (and sales of future books).
This is why it's important to have people sign up for things like e-mail newsletters or to subscribe to your blog. It keeps you in contact, and gives you more opportunities to sell. It's the cyber equivalent of the tickle file – a log all good salespeople keep for future contacts.
Other Avenues
Don't be afraid to use special offers. Mail everyone on your list to announce the site, and include a special offer on your book (but don't give the price – simply say what percentage below the normal price). Include a link to a special sale page. You won't make as much money, but the boost in sales can be quite spectacular.
Search Engines
Getting your site up and running is fine, a good start, but people still have to find it. That's where the search engines are important. The programmes they use to find and search sites, called spiders, will add your site to the database. So, if someone types in a keyword that you have, your site will pop up in their search, with the order depending on relevance.
Obviously, you want your site to be near the top, which will increase traffic to your site and sales. But how do you make that happen?
Discover a lot more about getting good page rankings in "Publish Your e-Book".
Links
Links are especially important. Link the pages within your own site, if you have five pages or more; that helps. And use keywords for every page, even your index page. You also need to have links from other sites. Many people will ask for reciprocal links, although the real value comes with the number of links to your site, rather than from it. If you do add pages to your site, make sure they link back to your home page.
Discover all you need to know about using links in "Publish Your e-Book".
Ad Words and PPC
With PPC, or pay per click, you usually bid on specific keywords. The amount you're willing to pay determines your ranking – the more you pay, the higher you'll be. You pay every time someone clicks on the link to your site. It might sound complex, but it's not. It's really very targeted marketing; if someone clicks on that link, you know they're interested in what you have to offer, so your sales conversion rate should be quite high, making it a cost-effective sales tool.
Google Ad Words are a specific type of PPC. You don't bid on the keywords; instead, you pay each time you click on your ad. These are the ads that appear as "sponsored links" on sites. Registering to use PPC and Ad Words is easy, and makes for an easy advertising campaign for your book. Perhaps the advantage with Ad Words is that you can see how effective your keywords are and make changes to improve them if necessary. Again, you pay, but the results can make it more than worthwhile.
You might also like...