Email Newsletters to Promote Your Writing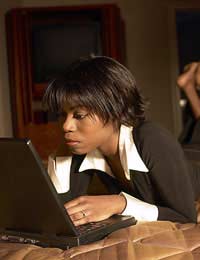 An e-mail newsletter can be a very effective tool for marketing your book – and yourself. You have a highly targeted audience – people who've signed up for the newsletter – who are obviously interested in what you do; it doesn't get much better than that.
These are people who've signed up to receive the newsletter when visiting your site (you can also provide a link from your blog) which means they have respect for what you've written and also an interest in the field your book covers. In other words, you have an audience that will read, rather than junk, the newsletter, so you can make it count.
What to Put in it
Whilst a blog is a work in progress, regularly updated, a newsletter is made up of carefully selected items. You can use pieces from your blogs, or from articles you've written (adding links to the entire piece, of course).
You have the chance to be selective. If your subject has the potential to review items or services, do so – and be candid; if something's not good, don't be afraid to say so. Use your newsletter and your blog to establish a reputation for critical, independent thought.
Don't be shy about putting yourself forward. Use the newsletter as a vehicle to advertise your book, and include links to pages where readers can buy it. If you're working on a new, related book, tell people, including the date you expect it to be ready for sale and where they'll be able to purchase it. It's a good way to create a small buzz.
Also, don't forget that writing articles on the topic of your book can help establish you as an expert in the field – which are the credentials you need to be taken seriously. If you have something pertinent to say, some new research or a thought-through critique of someone else's work, write about it. Use short extracts in the newsletter.
But you should also include material that's not in articles or blogs – if the newsletter isn't unique in some way, it doesn't serve a purpose. As always, think about what you write, and make sure you spell check before sending it out!
Layout
You can use Word for your newsletter, although some people prefer HTML, which offers more dynamic options. But Word has ample tools to give a professional appearance, and it can also seem somewhat personal, which is the image you want to convey. It should feel like a message from one person to another.
Make it easy to read. Separate the different items. Don't make it too long – between two and three pages is ample. People receive a lot of e-mail, so anything that's too long will simply be ignored. Make your first items compelling; get people hooked and they'll read the whole thing.
Delivery
You might not have considered it, but the time of day you send out your newsletter can be important. Think about it – in the morning people find their in boxes full, and tend to deal only with the important mails. The best time to send is the middle of the day. People are more relaxed, and willing to take the time away from work to read; in fact, it can break up their day very well.
Make your newsletter a regular event. Sending it out monthly is probably the best idea.
You might also like...