Developing Your Unique Voice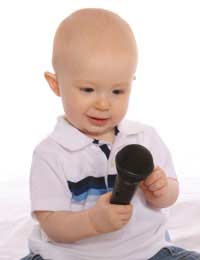 Writers, like all artisans, have a uniqueness all their own. But just as singers have to practice to capture the essence of their true vocal abilities, authors also need to hone their "voices". Below are some fun ways to explore your individualism through your written works in an effort to increase your writing ability and enjoyment.
Write a Press Release… About You
In this assignment, you will be defining your voice (a.k.a., your tone as a writer.) What better way than to write a descriptive media release about your works as if written by a third person? For instance, you might say:
Sheldon Snell enjoys crafting puns out of air. His writings turn ordinary events into extraordinarily witty commentaries on the foibles of human life.
Or perhaps you might describe yourself as:
Loni Lonely's sensitivity comes across in her writings with starkness and sincerity. Whether writing poetry or political commentaries, Loni attacks the status quo and forces the reader to examine his or her own privately held beliefs.
The point of this exercise is to pin down (as much as you possibly can) just what makes you unique (i.e., what is it about your writings that would make them easy to "pick out" of a line-up?) You may even be surprised as you objectively illustrate your voice; often, we don't characterise ourselves and when we are forced to, we make fascinating and unexpected discoveries.
Exercise Your "Voice" Often
Now that you have a sense of who you are as a writer from a voice point of view, it's important to activate your vocal chords on a regular basis. If at all possible, try to complete an exercise geared at strengthening your voice at least once a day (or every other day, if that better fits your schedule.)
For instance, if you consider yourself a pro at investigative journalism, try to uncover some "truths" each day. These could be as mundane as delving into the reasons why cereal boxes are so incredibly eye-catching (is it to deceive the buyer into thinking he or she is purchasing more than is really there?) Or perhaps why the neighbour's car always arrives home at night with thick muck on its tires (does the owner take a detour through a dirt road and, if so, why?)
The point isn't to create an amazing manuscript each day; it's to exercise your brain and hone your voice and technique through observations and experience. The more you write in your favoured "voice", the better you'll become.
Force Yourself to Write in a Different Voice
Tired of your standard voice or just desirous of a change of pace? Try writing in a voice unlike your own.
If you prefer to be serious, attempt to pen a silly poem. If you currently focus much of your work on dry technical writing, take a stab at a short, perky children's book.
Again, you don't need to author a Prize winning novel; you just need to escape from your comfort zone. Like a runner who rides a bicycle to work little used muscle groups, your written version of "cross training" will strengthen your chosen voice.
By stretching your vocal range, you'll be able to better return to your preferred voice newly refreshed. And who knows? You may discover that you have talents in an area you never tried before. Discovery is what life is all about; learn from your voice and try another one on for size.
You might also like...
Microfiction?Every morning when she wakes up, she listens to find out if there are noises coming from the next room. Is her brother awake? But her brother left the house some 40 years ago. And she does not even live in the same house any more. It is her house now. Is her mother awake? But her mother left as well, she went back to her own home in Brittany.There is nobody left but the seagulls outside, shrieking in the silence of the morning.
Emma
- 24-Jan-17 @ 9:56 PM