Originality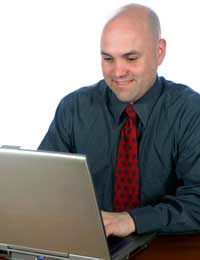 When you are handed assignments by someone else, you don't always get your choice. Sometimes, you just have to grin and bear writing an article about a subject that truly bores you to pieces or, alternately, leaves you uninspired.
During these times, maintaining you sense of originality can be difficult. However, it's not impossible to do; you just have to be aware and a little savvy. Try some of these methods of keeping the piece you've been assigned "an original" even when the topic, length, or style doesn't electrify you.
Find Something to Like
Authors have been doing this for generations, especially those who frequently write articles or blurbs (such as newspaper or magazine journalists or proficient bloggers working on someone else's site.) Even if the topic of a work doesn't thrill them, they find some element about it to keep them motivated and on deadline. Otherwise, the originality of their pieces starts to tank.
For instance, say you've been asked by your editor to write a general tidbit about computers, but you practically weep whenever someone starts discussing random access memory, microchips, or PCs versus Macs. What you must do in that situation is find some aspect of computers that intrigues you and about which you can write with aplomb… or at least without falling asleep. Since you find computers rather dull yourself, write about ways people spice up their computers by putting stickers on them, buying "designer" colours or styles, or even painting them (though that's not recommended, some people have done it.)
Set Up an Interesting Interview
If you have a dull assignment that you're afraid will turn out to be as much fun to read as the technical manual for a camera, perk it up by adding your own special flavour. Set up an appointment to interview an expert in your subject and use your skills as a journalist to add your original touches to the work. Maybe your editor will remove them; maybe not. But regardless, your piece will contain your signature flair and you will have enjoyed putting it together.
As an example, if you've been asked to write about common techniques used by regional brick layers, get out of the office and interview someone in the construction business. It will add depth and a spirit of liveliness to an otherwise potentially-monotonous subject. Additionally, you will have made a new contact, always handy when you need a quick quote from an expert.
Give Your Topic a Chance
Sometimes, you may just not understand your topic. Sure, you think it'll be dull to write with glee about refrigeration methods of the 1950s, but you never know what you'll find. Writers are typically pretty interested in learning, and if you know next-to-nothing about refrigeration, it might give you a huge appreciation for that big cool box in your kitchen!
By treating your assignment as an opportunity and not a miserable item on your "to do" list, you may just further your education in spite of yourself and wind up writing one of the most original pieces of your career.
Remember - it's all right to put a little of "you" into everything you do. And by approaching even uninspiring topics with innovation, you can ensure that your writing stays fresh and exciting, even when your topic area might seem, at first glance, a bit dry.
You might also like...
I sent a complaint about the paucity of information when it comes to helping would be writers to improve. Now I take it all backI managed to enter your link in full and there I have found what I need and saved all the pages I could find. Thanks a lot for your effort and dedication. Regards Leda
Leda
- 11-Dec-13 @ 3:01 PM
Wherever possible, humanise the topic. That lets both you and the readers relate to it. Find people who've worked with something, whatever it might be, and how they became interested, the techniques they've developed and what they've discovered about themselves through the process. Editors know a human interest story will always grab readers, so taking that angle on the subject will make even the dullest topic accessible and interesting. People are always far more interesting than things.
Editor
- 6-Jun-12 @ 6:47 PM