Developing a World For Your Book Characters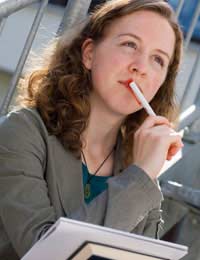 What makes a great story? Most people think first about situations, about characters and the interactions between them. Characters, however, cannot exist in isolation, and it's just as important to effectively depict the world in which they find themselves. By exploring that world yourself and getting to know it as intimately as they do, you can successfully transport your readers to another place, creating a much more powerful and fully immersive story.
What World Building Means
The most obvious forms of world building take place in science fiction, fantasy or historical novels where the setting is obviously going to be unfamiliar to most readers. In this context it's necessary to explain all sorts of details about geography, nature, economic and social systems in order to explain why characters behave as they do and how their actions might be constrained. In a way, this provides a useful model for other types of world building.
If you are writing a story set in what you think of as the ordinary, day to day world, you may wonder why any of the above is necessary. It's important to understand that no two people see the world in quite the same way. Part of your job as a writer is to communicate your understanding of how the world works to your readers.
You'll also need to acknowledge that different parts of the familiar world can be very different. Life in the town where you live may not seem remarkable to you, but it may be full of oddities from the point of view of somebody living in a much bigger city. Now that much more writing is available internationally you should also be aware of how different it could seem to, say, a reader in a small Indian village. World building is about making the unfamiliar familiar.
Exploring Ordinary Worlds
In order to effectively represent what may seem to you to be a very ordinary world, you'll need to think about all the ways in which it could be considered extraordinary. This is a good mental exercise for any writer. Don't assume that things are pretty much the same everywhere - by and large, they're not. This doesn't mean that you need to pore over every detail. The most effective world building goes on in the background.
The world is a thing you can explore in passing as your characters go about their business. What is the weather like, and how does that compare with their expectations and preferences? How do they get from A to B and how do they feel about that - do they, for instance, resent having to take a bus because their neighbours all have cars? What do they and those around them do for a living and how does that impact on their social status? What do others expect of them?
It doesn't always make sense to have characters pondering the world around them as most people don't think deeply about such things all the time. Rather, you need to slip in bits of description where you can and, importantly, you need to think about which bits of description are most important. Don't just describe anything that occurs to you - try to focus on things with wider significance.
Researching Your World
It should go without saying that you can't write effectively about a world until you've experienced it. This doesn't mean that you need to spend years living in every place you want to write about, but it does mean that you need to get to know it, in your imagination if not in reality. You also need a thorough understanding of how your characters fit into it.
The best way to do this is to thoroughly research your world before you begin writing your story. Attempting to fill in details later to provide a bit of colour will always look artificial. Besides, your research may also provide inspiration when it comes to character development (how does this world affect people who grow up within it or move to it from elsewhere?), and may provide you with ideas about how external events might influence the story.
When Worlds Collide
As the author, you will have a strong idea of how the world in your story actually works, but this doesn't mean your characters (even your narrator) will agree. Often people experience the same places and systems in very different ways. This can be at the root of tensions, conflicts and misunderstandings between them. World building is also about exploring how these different views might develop. It is your job as an author to sustain different perspectives on the same world.
All this may sound very challenging but it's something that gets much easier with practice. Start by exploring your own world and seeking out its secrets.
You might also like...