Fiction Dialogue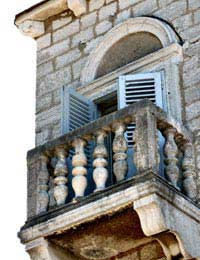 It's happened to most readers at one time or another… they're knee-deep in a riveting work of fiction when suddenly their enthusiasm flies out the window. Why? Because the dialogue they just read was the most unrealistic, lackluster drivel imaginable.
If you're a fiction writer, you want to make sure your characters' dialogue is as snappy and genuine as possible. Of course, that's definitely no small feat; after all, your fiction dialogue not only has to match the plot, the personality of the individuals you've created, and the setting… it has to resonate with the audience, too.
Fortunately, there are several tried-and-true techniques guaranteed to make your fiction dialogue stand out for all the right reasons. Below are three ways to ensure that the words your characters speak sound true blue.
Listen and Learn
Most writers are excellent listeners and keen observers of human nature, so why not put that talent to use?
For instance, if you're writing a story about modern-day teenagers, get away from your desk and find some local teens. Hang out at your local shopping centre or fast food restaurant and really pay attention to how the young adults around you talk. Otherwise, your teenage-related fiction dialogue will sound stilted and unbelievable, thus detracting from your overall story.
If your fictional work is set in another time or country, do your best to educate yourself about the dialects, cadences, and terms those persons use. Watch movies, read books, and, if you're very ambitious, interview someone who is familiar with the era and/or dialect of your fictional work.
Speak Up
To gauge how realistic your fiction dialogue is, try reading some passages aloud for your ears only.
You don't have to be an actor to make this technique work. Just sit down and say exactly what you've written as you'd expect your characters to do. (If you're very ambitious, tape it and replay it so you can get an even better idea of how accurately it portrays your characters.) By reciting your words, you'll immediately be alerted to any phrases that just don't seem realistic, and you can fix them before they ever reach your readers' or editor's eyes.
Second Opinions are First Rate
As an author, you're probably very close to your work; that's why it's critical to have someone else look over it for you. And in the case of fiction dialogue, having another set of eyes perusing your work can greatly enhance the character conversations contained in your short story or novel.
Ask a friend, family member, editor, or colleague to read over your dialogue, and beg him or her to be honest. (If you don't do the latter, your reader might be tempted to say, "It's great!" when he or she really feels, "It's pedantic and unbelievable.") Promise not to get defensive when he or she offers constructive criticism, and follow through on that assurance.
By keeping your fiction dialogue fresh, simple, and real using the techniques mentioned above, you'll be enhancing your work of fiction, thereby upping the chances that you'll keep your audience rapt from beginning to end.
You might also like...
omarion - Your Question:
I like the method of plotting a novel and am going to work with the example and create my own.
---
Our Response:
We wish you the best of luck.
ExploreWriting
- 7-Oct-16 @ 1:39 PM
I like the method of plotting a novel and am going to work with the example and create my own.
omarion
- 6-Oct-16 @ 9:25 PM