Personal Touch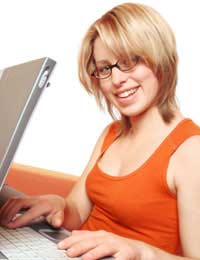 Just as famous actors and shows have "catch phrases", you might want all your writing pieces to have a "certain something" that tells readers you were the author. But figuring out how to put your own personal touches on an article, essay, or news report can be tricky; after all, writers aren't always able to choose their own assignments.
Fortunately, personal touches can come in small, sometimes almost imperceptible packages. Use one or more of the ideas mentioned below and feel the pride of ownership when you see your next work in print.
Beginning/Ending Sentences
If you have the opportunity to write articles that reflect your personality and are written in the first person, you can always begin and end your pieces the same way. For instance, if you're an international travel columnist, all your columns could begin with an opening such as, "Ciao!" or "Guten Tag!"; similarly, if you're a food critic, your standard ending might be, "Until next time, savour new flavours!"
Clearly, you don't want to make your greetings and closings too long; however, if you choose short and sweet ways to say hello and goodbye to readers, you might just find them coming back again and again.
Specific Tones
Another way to put a "personal touch" on your writings is to keep all of the ones in a certain category (such as those that you write for human interest websites or business magazines) in the same tone. Whether your preferred style is humourous, straightforward, whimsical, or first person, choose one approach with which you're comfortable.
This way, all your published clips from a certain category (such as every one of your entertainment pieces) will have the same overarching tone labelling them as your own. And editors will know exactly what they will be getting when they hire you.
Limited Topics
You can also put your "private mark" on your writing by sticking to topic areas that interest you rather than being "all things to all people." This means you'll have to feel comfortable turning down jobs as you build your portfolio in your preferred writing category, such as architecture, computers, or history.
The more you concentrate on one area, the more limited your markets will be; however, you will also gain a reputation for being an expert in your field. This means you could wind up commanding higher paying positions, and you may even be able to compile your works for mass publication if you become popular enough.
Write Under Pseudonyms
Some authors put personal touches on their works by writing under "assumed" names. And those monikers can give the writer a little bit more "freedom" when it comes to choosing assignments. For example, if the writer holds a certain status in his or her community, a "pen name" might allow him or her to write more liberally than if he or she wrote under a real name.
Furthermore, some authors have many pen names; they find these useful for keeping their styles of writings from blending into one another. For them, each pseudonym has a different role; "Polly Anna" might write all the travel articles for a certain magazine, while "Madeleine X" focuses only on the nightlife music scene for the local paper. Again, this is a fun way for a writer to branch out without revealing his or her true identity.
No matter how or what you write, you can always find little ways to make sure all your articles have a "personal touch". Be creative and enjoy your work!
You might also like...
i like this page very much because it helps a lot of those, who are interested in literature and writing. thanks
rajni
- 31-Jan-13 @ 5:54 AM