Writing Your Memoirs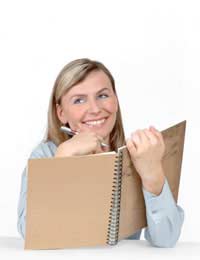 The memoir is an extremely popular writing genre right now. In fact, some memoirs have even hit the bestseller lists. However, it's important to consider some essential points about memoir writing before you add yours to the mix.
Memoirs vs. Autobiographies
Is a memoir an autobiography? Somewhat. Is an autobiography a memoir? Not really. Confused? So are many others. But to simplify, the memoir is usually a more personal piece of writing than a biography or autobiography, which tends to give a "whole picture" of the person or family about whom the book is written. On the other hand, a memoir tends to have more of an overarching theme than most autobiographies; thus, it gives a "partial picture."
For example, an autobiography about John Smith would probably highlight his life from birth to the present, paying special attention to major moments in his development. However, a memoir might only focus on those stories about John Smith that led to his lifelong fear of poverty. Thus, his memoir would be more of a story than a biography.
This leads us to the following concern…
Are Memoirs True?
One of the biggest controversies has been whether or not memoirs reflect actual events.
Some people believe that all memoirs are "padded" in some way; others feel that you can effectively write a 100% factual memoir. A huge problem is that memoirs are based on memories of events, which tend to be slanted; they can even change over time.
Consequently, an author could honestly believe his or her memoir was accurate, but another individual could come forward and declare that it's really filled with half-truths or outright lies. To ensure that the bases are covered, authors may want to double-check (or even triple-check) all the facts they possibly can before sending their memoir to the public. This can include asking siblings, parents, best friends, colleagues, and former educators to read the memoir with an eye to truthfulness.
Are you Ready to Publish Your Memoir?
The other point to consider is whether you're emotionally and psychologically prepared to have readers know about your most private experiences. For some, the memoir is a cathartic work; if a woman experienced abuse at an early age, a memoir might be her way of resolving the issues her experience sparked. It may also be her way of helping others who have been victimised. However, if she is not ready to reveal her darkest secrets, her memoir could spark feelings of resentment and fear.
Before you send your memoir to an agent or publisher, remember that you will be opening up your life to criticism. (And some critics may review your work harshly.) If you're not sure you can live with that, you may have to shelve your manuscript for a while.
How Much is Too Much?
When you put your memoir together, you might be tempted to include every fact about yourself (or the person about whom you're writing if this is a ghostwriting assignment.) That's fine… for the first draft. But when you enter the editing stage and your second rewrite, be very picky about what you include.
Ask yourself whether what you've written adds to the overarching theme of the memoir. If it doesn't, remove it. And if you can't bring yourself to objectively edit your piece, hire an outside individual to do so. He or she will be much more impartial.
If you're emotionally prepared to have your life story on bookstore shelves, a memoir can be a wonderful experience as well as a professional high point. Just keep in mind that it's not for you; it's for your audience. So write it with a purpose, always staying true to that target.
You might also like...