How to Write a Query Letter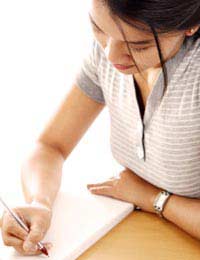 As writers both professional and non-professional it may come easy to write your novel, non-fiction title, essay or otherwise but how do you find a publisher or market that might be interested in it and do you approach those who may be keen on seeing your work?
Writing a good query letter may be all it takes to interest a possible publisher but it is essential to get the letter right, not only for promoting your work but because this important letter will give the reader an insight into your writing style, grammar, spelling and how tightly you can write.
What Is a Query Letter?
Perhaps it should be more correctly entitled a letter of query as a query letter does not mean that an author writes a letter mentioning all of their own queries about a publishing house, editorial or agency, it is actually a letter sent by the writer of a text to a potential publisher, agent or editor to inform them of their completed text and to allow them the opportunity to ask for further examples if they are interested.
Many publishers and agencies still prefer to receive these letters by post and will not be very grateful to receive lots of email queries and may not reply.If you are unsure about whether to post or email your letter, phone the recipient and ask how they prefer to receive letters of query.
How Long Should a Query Letter Be?
The length of an average query letter is generally agreed by writers and publishers alike to be no longer than a typed A4 page. In your opening paragraphs you should be able to grab the reader's attention and encourage them to want to read on.
By doing this the potential publisher will be able to gauge how well the opening to your novel or story is able to achieve this task.If your letter does not sufficiently achieve this, the publisher is unlikely to request to see more of your work using your letter as a reference and example.
Contents of a Query Letter
Before addressing the exact content of what should be contained in a query letter all writers should ensure that use the correct terminology and wording of the letter. It is not acceptable to appear too familiar with the reader and should be written formally including the name/s of the person you want to read the letter. Always try and find out the name of the publisher/reader as addressing the person as sir or madam shows a lack or effort of the writer.
Always use a clear font that is not fussy or decorative. The people who read query letters are usually very busy and may receive hundreds of these letters every week. They don't have time to spend a long time reading 'busy' text and want to be able to skim the letter quickly taking in all the relevant points.
The text should be spaced out evenly (about 1.5 spacing using Word) with breaks between paragraphs that are totally unrelated to each other.It is generally agreed that a good query letter should contain brief information on the subject and genre of the book, the background of the writer, the title of the piece, the length of the piece and the contact details of the writer.
It is important not to stray off these recommendations as your reader will not want much more information. You may feel it appropriate to include whether the piece is part of a series, your intentions for future writing but that is about all.
You should always include a SAE with your letter as a reply may not be guaranteed if you don't. If the editor or publisher has received a few hundred letters of query, it would not make very good business sense for them to be spending a large part of their budget posting potential writers a reply letter.
A well written query letter may be all it takes to get your potential reader interested in your text. As it is usually the first point of contact between an author and their market it is vital to get it right and not send a sub-standard piece; remember the market for representation is fierce and highly competitive.
You might also like...