Essay Structure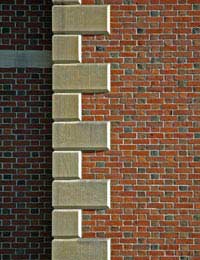 The essay is a centuries-old type of literature; as such, you'll probably encounter it in one form or another during your writing career. When you're ready (or assigned) to tackle this genre, you need to make sure your essay structure is solid; otherwise, the composition will be weak and uninspiring.
The foundation of any essay, like the foundation of a building, needs to be built with care. Just as you would never construct a skyscraper on an unstable muddy shoreline, you shouldn't begin your essay without some considerable forethought.
The first and most integral part of your essay planning requires that you focus on the outcome of the piece. In other words, what do you want your reader to glean from the experience of reading your essay? To use the construction analogy again, this step is akin to an architectural drawing of the proposed structure. After all, no building is made without some clue as to how it will look as a finished product.
To achieve a resolved outcome, you need to have an end result in mind before you begin to write; otherwise, your essay will simply be a meandering piece without a cohesive feel to it. Some questions to consider include:
Do you wish for your reader to change an opinion on a social or political topic?

Do you want him or her to walk away with a better education or understanding of a historical event or philosophical concept?
Do you want your audience to leave with a "good" feeling?
Whatever your desired outcome, it's imperative that you keep it in mind as you put together the walls, ceilings, floors, and supporting beams of your essay.
After you have chosen a theme for your essay, it's time to formulate your thesis. Most essays have some kind of thesis statement; this statement can be in the form of a rhetorical question, or it can be a straightforward claim or proposition. Whatever your thesis, it's critical to spell it out for your audience at the beginning of your essay.
For instance, if your essay is comparing and contrasting color cinematography with black and white films, you'll need to "grab" your reader's attention right away. Begin with a strong paragraph and an easily understandable thesis, such as:
Though colour filmmaking is the standard in Hollywood, black and white motion pictures usually have stronger scripts, more inventive camera angles, and a better quality of actors.
Here, you have laid out a provocative and somewhat controversial opening statement that encourages the audience to read further. From this point, you'll need to strategically set up your argument based on factual evidence and expert (or personal) opinion.
As you write your essay, you'll need to ensure that your thesis is held up by the supporting beams of the paragraphs which follow it. One of the biggest mistakes some essayists make is to add other thesis statements to the mix, convoluting the piece. Instead, keep your writing on track by periodically checking to ensure that your points are consistently "backing up" your opening statement or suggestion.
The ending paragraph(s) of your essay should serve as a conclusion. Just as paint and plaster are used by contractors to bring together the elements of a building, you need to use words and images to put the finishing touches on your essay. Your ending needs to be strong and definitive; you don't want to present another argument as you finish your piece.
By paying close attention to the overall structure and theme of your essay, you can ensure that it will capture the attention of others. No matter what kind of essay you choose to write - argumentative, narrative, compare and contrast, or others - make it strong, make it count, and, above all else, make it yours.
You might also like...
I wanted to improve my writing skills since I am preparing for IAS.
Meghana
- 18-Jul-18 @ 7:41 AM