Narrative Journalism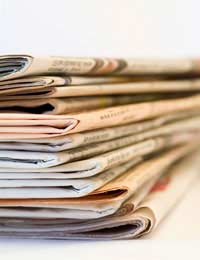 Generations ago, narrative journalism was the rule in reporting and not the exception. Stories (sometimes rather subjectively reported and quite long by today's standards) in magazines and newspapers led the reader through a gripping tale told entirely from the view and experiences of the author. However, times have definitely changed.
Today, narrative journalism is not commonly used by most mainstream media outlets. In fact, many journalists stick with very basic formulas or utilize the "inverted pyramid" style of reporting in an effort to keep their writing concise and easy to edit. Some may even be unfamiliar with the technique, having never learned it throughout their careers as "beat" reporters.
Yet there is still room for narrative journalism in today's global marketplace where the Internet is available 24-hours a day, and authors eager to test their competence using a new technique may truly enjoy writing a news report that reads much more like a story than a series of objectively written paragraphs.
A Little About Narrative Journalism
The narrative journalism style requires that the author put him - or herself into the article; thus, the piece may be written from a first-person perspective. However, it may also be told from a third-person viewpoint but with subjective nuances in the text.
Of course, it's tricky to write a true narrative if you're accustomed to sticking to "just the facts" and not adding any extraneous adjectives or adverbs to the mix, let alone personal opinions. You really have to let yourself "loose"; in fact, you may want to seek out some articles in the narrative journalism style to give you hints. (The New Yorker magazine is an excellent resource for narrative journalism examples.)
Some Narrative Journalism Concerns
One of the biggest worries editors and publishers have about narrative journalism is that because it's a blend of facts and feelings, problems can occur. Recently, many authors have been nabbed for stating mistruths in their pieces. Though some of the journalists accused of making up details were in fact guilty, others claimed to have simply misinterpreted situations. Because narrative journalism makes fact-checking challenging, it is still considered taboo in most news rooms.
Thus, if you're planning on trying out narrative journalism, talk to your editor first (if applicable.) Find out if he or she has any concerns regarding the technique, and try to hash out a plan so you'll both be comfortable with the outcome. That way, you won't be nailed when you turn in an assignment that isn't acceptable to your editor or his or her publication.
Gearing up to be a Narrative Journalist
Again, this art form hasn't been lost; it's simply been "on holiday" for a while. If you want to be one of the few journalists known for writing exceptional stories in a narrative journalism style, you'll need to practice.
A good way is to take an existing story from a newspaper and re-write it from a narrative viewpoint. At first, this exercise might feel awkward, especially if you're accustomed to working with "inverted pyramids". However, after some time, you'll begin to understand how to put together a narrative piece that is provocative and, above all else, truthful.
A second method of learning more about narrative journalism is to actively seek out stories written using the technique. Contrast them with other nonfiction articles you've read (or written).
Enjoy yourself as you learn this craft; after all, educating yourself in the various methods of writing will only make you a stronger, more well-rounded journalist.
You might also like...
I am not a journalist,but I am a Public relations officer for my campus cultural association. This site has given me some insights about news article writing Very great. Thanks
Adoko Vincent
- 31-Oct-18 @ 11:01 AM
Hi there You might be interested in Well Told - it's the first conference in the UK to be dedicated to narrative and longform journalism. Details and tickets are available at welltold.org - you can follow us on twitter @welltold
Giles
- 18-Apr-17 @ 4:45 PM
Like friends life is all about ups and downs. Truth is the genesis of all relationships. It is always bitter truth and sweet lies. The spice part is medium by which all salt an sweet is combined to be spicy. Now I have to see some stories to understand writing. My story is simple find your way out be it in a maze or jungle. Swim out of troubled waters, Walk the unknown path alone and be adventurous. smile and be happy for others.
smart aleck
- 19-Dec-16 @ 10:16 PM
HELLO!!! I EM &7 DIS YEAR I EM VARY HEPPY YAY!!!!!!!!!!!!!!!!!!!!!!!!!!!!!!!!!!!!!!!!!!!!!!!!!!!!!!!!!!!!!!!!!!!!!!!!!!!!!!!!!!!!!!!!!!!!!
1234
- 2-Apr-16 @ 9:44 AM