Inverted Pyramids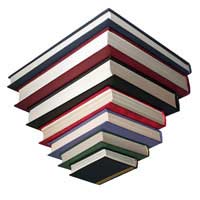 If you attended a journalism course in high school or college or ever worked as a stringer for a newspaper, you've probably heard the term "inverted pyramid".
As a quick primer, the inverted pyramid style of reporting news involves putting the who, what, when, where, why, and how first in the story. Like an upside down pyramid (sorry, Cheops), the most important information comes initially; then, as the article proceeds, each news item becomes less and less important.
The inverted pyramid is commonly used for newspaper reporting because space can be at a premium. Thus, if an editor needs to slash the last three sentences of an article, he or she doesn't need to rewrite the piece. The most critical data is in the first few lines (the "base" of the inverted pyramid).
However, just because the inverted pyramid is used primarily by journalists doesn't mean that it's not for essayists. In fact, it can be a useful tool in any kind of writing, from poetry to feature-length articles, and it can also be slightly modified at any time (if you're not geometrically-challenged, think of an upside down trapezoid).
Let's take, for instance, an essay you're writing for a class or publication on the production of chocolate in America. Using the inverted pyramid style, your first sentence might look something like:
Chocolate has been made and distributed by Hershey Foods since the early 1900s when Milton S. Hershey began manufacturing the sweet treat at a small plant in Pennsylvania as a way to efficiently spread the confection to millions of people.
In this sentence, you've outlined the who (Hershey Foods/Milton S. Hershey), what (chocolate), when (early 20th century), where (Pennsylvania), why (to export the candy to those who couldn't readily get it), and how (manufacturing process) quite succinctly. The reader instantly knows exactly where the essay is going just by reading the opening sentence.
From this point, the essayist can simply add sentences that expound on the who, what, when, where, why, and how. For instance, the next lines could read as such:
Chocolate had long been known and enjoyed by western societies, but had not been readily available to those in rural communities. Therefore, Hershey enabled every kid with a few pennies to enjoy a bar of chocolate through Hershey's innovative techniques in manufacturing and his own special recipe for smooth milk chocolate.In the first sentence, the "what" (aka, chocolate) has been expanded. In the second, the "who" (aka, Milton S. Hershey) has also been fleshed out.
As the story continues, the author can keep delving further into the who, what, when, et cetera, of the article. Like peeling back the layers of an onion or tunneling deeper into the soil, with each passing sentence, the author is able to expound upon an element of the story. And should his or her essay need to be shortened for any reason, it can easily be done by removing the final lines or paragraphs without affecting the essay as a whole.
The inverted pyramid is an extremely efficient way to write, and although many authors might suggest it's not creative enough for their tastes, it's highly effective and produces a very evenly-toned piece. It also is an excellent method for writing a piece in a very short amount of time. Plus, it's a terrific technique to combat writer's block because it forces the writer to logically think through a story.
Play around with the inverted pyramid, and you'll find many uses for this commonplace method of writing a story. Who knows? You might even like it so much that you'll find yourself writing personal emails using the technique!
You might also like...