Conclusion and Appendix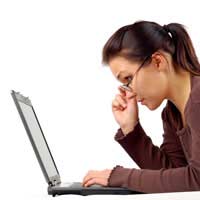 None of this can guarantee that your book will sell thousands of copies and generate a good income for you. But these tips will make it easier for you to write, publish and maximise the sales potential of your book. They can establish you as an author to be taken seriously in your field.
It takes work, time, and a lot of self-discipline, but the rewards are well worth the effort. Set aside a certain amount of time each day to work on all this. It doesn't need to be long, but establish it as a regular practice, make it part of your routine.
You can use the success of your first book to market those that follow. You'll have built a list of addresses for people who bought your book. When your next one's ready to publish, e-mail them the announcement, but offer a limited time reduction in price to them. It offers an incentive to buy, and they're already familiar with your work. You won't make as much money, but the boost of volume can be quite comforting.
Use this system properly, and you're almost certain to sell more books than you would have otherwise. It's meant to work for you, to help you, and make everything easy. It's up to you what you do with it, of course, but it's worth following all the steps.
Good luck with your book, and may you sell many copies.
Appendix 1
Checklist for Converting a Word Document to a PDF
With Your document open in Word, click File > Properties, and enter your book data, including all the keywords.
Make sure all your data is backed up!
Click the farthest left Adobe icon on your toolbar. Give your PDF file a name.
Check the Bookmarks panel in your PDF file to make sure everything is correct. If not, you'll need to go back into Word and make changes.
Now, in your PDF file go File > Document Properties > Initial View > Document Options > Show Bookmark Panel And Options > Page Layout. Select Continuous Facing. You'll also have the option of adding Digital Rights Management if you wish - the choice is yours.
Check under the tabs for Description and Custom to ensure all the metadata has transferred properly, and add more if you wish.It's vital, too, that you check the metadata's transferred as it should. Look under the tabs for Description and Custom. You can also add extra metadata if you wish.
Click Advanced > PDF Optimizer > Audit Space Usage to check the file size, which should be less than 770k. If it's bigger than that, you'll need to optimise your images in Word and re-create your PDF file.
If that still doesn't make the file small enough, click File > Reduce Size. This will work, although it means your book won't be as compatible with earlier versions of Adobe Reader.
Appendix 2
Checklist for Converting a Word Document to a PRC
Make a copy of your master file in Word, but with the cover art.
Open Mobipocket, select that new master file, click Word Import.
You'll see the Publication Files screen, with five options: Publication Files; Cover Image; Table of Contents; Metadata; Guide
Upload the cover image as a separate file. Note it needs to be less than 300 pixels high by 200 wide, and less than 50kb in size, so resize it carefully.
Use simple Word style for the Table of Contents. Keep the hyperlinks on, but turn off page numbering. Do not use the Mobipocket option.
Fill out the metadata section carefully.
Click the Build icon. This lets you test your book in different Readers. Keep the settings at default, then select Preview Results in Mobipocket Reader.
Check everything, especially formatting and page breaks. Make adjustments in your Word file if necessary, then repeat until satisfied.
Finally, selected Build, and Content Encryption with DRM.
You might also like...