Chapter 1: Why ePublish?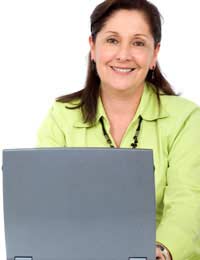 They say everyone has a book inside them. It's getting it out that can be the problem. The idea of sitting down and having to write an entire book can be quite daunting. Even when it's complete, that's just the beginning of the process if you want to see it published.
To see it in print you need to convince a publisher that it's worth the expense of printing up copies, that it will sell enough copies to justify their investment and turn a profit. These days, that's a tall order. Often you'll need a literary agent before a publisher will even look at your manuscript - and it's not easy finding an agent to take you on. In other words, if you want to go the traditional route, the odds are very heavily stacked against you.
The likelihood of making any money from your book with the Traditional Publishing method is even slimmer. The vast majority of books that are put out don't make money. Whatever "advance" money you're given on the book has to be recouped through sales before you receive any royalties, so, even if you make it this far, don't hold your breath. Even then, you'll discover that royalty payments aren't prompt - they're six months to a year behind, and often have money withheld to cover returns to the publisher of your book from retailers.
If you're hoping to make your living as a writer, this way is full of pitfalls - unless you're lucky enough to write a best-seller, of course. However, those are so few and far between that you should just take them out of your mind.
Publishing Options
There are alternatives, of course. You can use a vanity publisher, someone who'll print your book for you, under their imprint, and offer some marketing. Yet, this is expensive and you'll quickly discover that you're probably not going to sell more than a few copies, leaving the publisher with plenty of your money and you a lot poorer and wiser.
You could also publish the book yourself. That gives you a lot more control, but it has its own drawbacks. Firstly, you have to pay to have the books printed, which can be quite costly. Once that's done, you have to store them (you'll be amazed at how much room a thousand books can take up), and then sell them. That means spending money on advertising, as well as the expense of using a distributor to get them into book shops (if you can even find a distributor who'll work with you). Yes, you'll be in control, but you're going to put in an awful lot of work for what might be a small return.
There are those who feel all these traditional publishing models are broken. Certainly they favour the publisher over the author, who tends to become the bottom of the food chain. But, whether broken or not, they'll continue. They're big business, with hefty profits, and people do like the feel of a book in their hands. Book publishing in the way we know it, isn't about to end any time soon.
Still, it's not the only game in town. Several times over the last few years, e-publishing, and especially e-books, have been touted as the future. Although they're not going to dominate the market in the next few years, the yearly rises in sales of e-books (double digit increases on an annual basis) mean they're definitely a growing force.
The Advantages of E-Publishing
So what can e-publishing offer a prospective author that paper and ink can't? To give a short answer, quite a lot.
Book publishing means dealing with editors and they'll all too often want to change sections of your manuscript, even deleting parts of it you think are important. You can fight it, of course, but the editor has the final say.
If you e-publish, you're not only the writer, you're also the editor. What people buy is what you've written (of course, if you self-publish, that's true too, but e-publishing can offer many other advantages). You don't need to change a word to suit anyone else. In fact, you have control over the entire process, from the manuscript itself to the cover and even the blurb and press releases that accompany it. It becomes completely your creation, from beginning to end, and that brings a great deal of satisfaction.
Anyone who's dealt with a publisher knows that things move along at a snail's pace. In most instances it takes anywhere from a year to eighteen months for your completed manuscript to appear in print. Not only can that seem like a lifetime, in some fields it is a lifetime; things can change very rapidly.
An e-book can be on the market as soon as it's written. It's really as fast as that. So it can be topical and up-to-date. More importantly, making changes and bringing out new editions is a simple matter. You make the amendments and additions to your manuscript, put it into your e-book format, and you're ready to go. It's simple, and means you can adapt immediately to changes and developments in the field you're writing about.
With an e-book you have total freedom. A normal publisher might turn down your book idea due to it only appealing to a very small market. That's fair enough, even understandable. But with an e-book, the costs are minimal, so you can write for a small audience. You can, quite literally, write and publish books about anything you want. Your biggest investment is your time.
Possibly the most appealing aspect of e-publishing for an author is the fact that you can make far more money than with the traditional model. There are no returns to be considered, you don't have expensive inventory clogging up your house or garage. There are no postage costs. In fact, once you've paid for the software needed to make your e-book, everything is pure profit - and you're not waiting months for royalty statements, either. That should be incentive enough to any prospective author.
The Growth of E-Books
To be fair, e-books are still dwarfed by those you can hold in your hand, and there have been plenty of critics who've claimed they'll never take off fully in the marketplace. But the simple fact is that the readership for e-books continues to grow by leaps and bounds. Major chains such as Amazon, and many of the major publishers are investing in them - and that wouldn't happen if they didn't have a future.
People prefer the popular mass-market fiction and non-fiction titles in the usual printed form, but once you move outside that, where the markets are smaller, e-books become a very viable proposition, and that's where the main growth has been.
These days there are several types of e-book, to the point where it's almost necessary to define what, exactly, makes an e-book. First of all, it should bear all the usual hallmarks of a book, including the table of contents, an index, chapters and so on. It should also be a single file, so that when you open it, you can see the entire book, and it can be opened as a data file, not an executable file.
It can be available as a download or a CD, either for a computer or a handheld device such as a PDA, where they can be easily read.
One rapidly advancing area of e-books is Publish On Demand (or POD). It satisfies both those who want to publish electronically and readers who want the comfort of a book in their hands. It does exactly what it says on the tin - you place your order and a single copy is printed and shipped to you. It's been adopted by Amazon as one of the ways they can distribute e-books and has proved remarkably successful.
All of this means that there's a big enough audience these days, willing to pay for and read e-books. That makes it a viable option for you, whether you choose to publish the book yourself, use a distribution channel such as Lightning Source, which supplies Amazon, or go through an e-publisher.
You might also like...