The Importance of a Live Read-through When Writing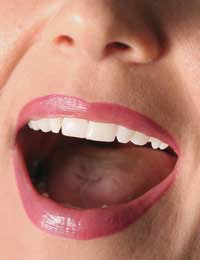 Whenever most of us carry out reviews of a writing composition we have produced, this will usually involve us reading through it again at least once and checking for things like errors with spelling, punctuation and the use of grammar. Reviews could include letters, novels, articles – if you're involved in freelance writing, or another type of composition, most of us realise the importance of double checking our work.
Where we sometimes come up short however, is in failing to see how the English sounds if we were to read our reviews out loud and many freelance writers will tell you that this is one of the most important aspects of checking over your work as it's often not until you verbalise the English you have written down on the paper that you can often spot errors or, in some cases, something might just not sound right.
Reading Out Loud
Reading out loud is very important if you're involved in reviews of creative work. Your writing might very well look good as a composition on a page but once you start reading it back out loud, it can make you aware of things such as if it sounds boring, too pompous or over-elaborate etc.
Basically, if you're involved in something like freelance writing where you might be producing reviews or articles, you need to put yourself in the mind of the reader and try to imagine how they might perceive your writing. Are things too generalised, are there too many facts which are clouding the overall message you are trying to convey in your composition. Does it sound stiff?
Characterisation & Writing Conversationally
For people who are involved with freelance writing for short stories or novels which feature characters and dialogue, you need to read out loud each passage of the text that a character speaks in order to ensure consistency throughout. Each of your characters is likely to be different so you need to ensure that they all have a consistency in the dialogue you write for them.
Writing conversationally is not too difficult to do. All writers are 'guilty' sometimes of over-elaboration in their choice of vocabulary. However, when it comes to the dialogue for characters in your articles, short stories or novels, try speaking out loud what you want the character to say into a tape recorder or Dictaphone and then use that as the basis for your dialogue. That way, verbal dialogue will end up sounding far more natural.
Useful Writing Tips
When you read out loud, in addition to finding errors, sentences that seem to have no meaning, ideas that aren't conveyed well and thoughts that just seem to ramble on as well as looking at grammar, spellings and punctuation, there are many other useful tips to remember. Firstly, cut out anything that isn't essential. Use plain English and adopt a mentality of using simple, everyday words as opposed to trying to be too intellectual by using more complex and unfamiliar vocabulary.
Whilst using 'big words' may mean impressing yourself, that won't impress any of your readers if they constantly need to pick up a dictionary to gain a gist of what you're saying. Using shorter, more dynamic sentences are far better than using lengthier ones full of clauses.
By reading your writing out loud, it will give you a far better indication as to the effectiveness of your text as well as flag up those sentences or passages which are way beyond the average person's comprehension.
You might also like...