ePublishing Short Stories: How and Why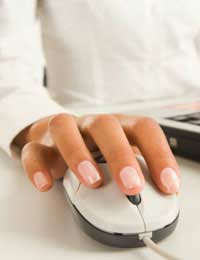 When people talk about e-publishing, they're generally referring to non-fiction books or to novels, but there's another big market out there, and that's the market for short stories. e-publishing short stories can be a great way to establish and maintain a readership for your work, to promote your other writing, and to learn and develop as a writer within a literary community.
ePublishing for Profit
Many people will tell you that there's no money in publishing short stories this way, but that's not strictly true. It would be fair to say that there's not a lot of money in it, but it can still be worth your while if you're just starting out and trying to make your first few sales. It can also be a practical way to build up a publishing history, as paid work is always taken more seriously (and you won't usually have to reveal the amount you were paid).
There are now a number of magazines and journals with are regularly released in an epublished format, for downloading and reading on a computer or via an ebook reader. Many of these publications are looking for short stories. As the epublishing format has become popular with a market segment commonly referred to as 'early adopters' - people who like to be the first to use new technologies - it has found a market eager for bite-sized pieces of entertainment.
In many ways, the epublishing boom can be compared to the paperback book boom of the early twentieth century. There's a high demand for pulp fiction, which has always worked well in short stories, and this is where most of the profit is. But if you write literary fiction, don't despair. There are also literary journals in this sector looking for interesting work.
ePublishing and Promotion
Because epublishing is a much quicker process than traditional publishing, with tighter turn-around times, it can be a great way to bring out carefully timed promotional pieces. It's also a good way to target your promotional fiction at early adopters, who are good at spreading the word when a strong new author emerges on the scene.
Because of this, epublishing short stories can be a great way to draw attention to your work when you have a novel or other major piece of work to promote. You can even do your own epublishing - it's easier than you might think - and use it to give away stories to people who visit your website, encouraging them to go and look at the advertising you've created for your major work. Constantly cycling stories like this will keep them coming back.
ePublishing and Feedback
Besides journals aimed at making a profit, there are a number of electronic journals which are aimed only at other writers, the aim of which is to help all those involved to improve their work. In many ways these are the modern equivalent of traditional writers' groups, in which submitted work can be opened up to constructive criticism from peers. They have the advantage that they're open to a much larger number of potential participants.
Because more people can join in with groups like this, it's easier for you to find the right people - those who're aiming to create similar material, who understand what it is that you're doing. And by reading and discussing their work you can learn new skills to apply to your own.
epublishing short stories is a great way to work around the delays and frustrations involved in traditional publishing, so that you can produce fiction precisely when it's most useful for you and so that you can say what you want to say when you want to say it. It may still be seen by many as the poor relation of traditional publishing, but in reality it has many advantages and a bright future.
You might also like...
Hi I have couple of short stories for publication.
Kumam
- 4-May-18 @ 6:14 AM
I would like to publish a couple short stories. It would be nice to earn some money off of them, but not necessary. Where can I go to do this?
Jack Rattack
- 27-Feb-16 @ 3:06 AM
I would like to self published an Ebook.If I use Smashwords, etc., will I still be able to sell it on Ebay or own blog? Thanks for the info.
lilac
- 7-Jun-14 @ 11:28 PM