Getting Opinions and Feedback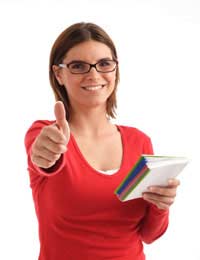 Serious writers know that to become better, it's important to keep learning. One of the best ways to improve as an author is to train oneself in the art of obtaining and accepting opinions and feedback.
But it's not always easy to glean substantial, specific feedback. You can't just assume that editors or friends who read your works are going to provide you with the detailed advice you need to become better at your craft.
To ensure that most of the opinions and ideas you receive are useful, why not consider periodically sending out a questionnaire to trusted friends, family, colleagues, and/or editors? Below is a sample of one that will help you get to the heart of your writing strengths and weaknesses, enabling you to achieve a better balance in your writing style.
Send this questionnaire with one or two articles, essays, or chapters; that way, those who are critiquing you will be doing so in a focused way.
Sample Questionnaire:
While reading, were there any confusing aspects of this work? If so, what and where were they in the text? Why did you find them unclear or awkward?
Did you notice a change in the writing style throughout the piece? If so, at what points did it seem to veer in a different direction?

What elements of the story (interviews, characters, headers, et cetera) did you find the most "grabbing"?
What elements of the story left you unmoved?
Was there anything in this work you wanted to see but did not? (For instance, did you feel as though you needed more information or data about a topic area or person?)
If you saw this story in a magazine or newspaper, would you feel compelled to read it? Why or why not?
If you were to "grade" this work, what would your rating be and why? (For instance, if you choose "C", please note what an "A" grading would require and why this piece did not meet those criteria.)
Some of the answers you'll receive will undoubtedly be more specific than others; however, if you send a questionnaire like the one above to four or five (or even more) trusted people, you'll find yourself with a compilation of useful data to help you pinpoint areas of writing limitation.
Of course, there's a catch - you may find that you have a negative reaction to some of the critiques thus hindering your ability to accept them. That's perfectly reasonable, but you need to move past your emotions and look to the facts. For example, consider how you would feel if you read (in answer to number 6):
I would never consider reading this article; it's just too technical for my tastes. The title is a little weak, though I probably couldn't come up with anything better.
At first, you might bristle at the seemingly callous nature of the writer; however, if you examine the words a little bit closer, you'll recognise that this critic is simply giving you what you requested. Is the answer brutally honest? Maybe so. However, it does give you insight into the piece and doesn't imply that the reader thinks you're a terrible writer; it just means that you probably shouldn't market this particular work to a publication that focuses on human interest stories.
As you begin to get comfortable with the opinions and feedback you receive, you'll be able to create a "shield" around yourself. Though some words might sting, the feeling won't last long and you'll be able to find elements of usefulness in the answers. Take those truthful statements and ideas back to your writing desk and remember them the next time you have to put a piece together.
By being proactive and professional, you'll ensure that your writing ability continues to grow and your works never become stale and predictable.
You might also like...