Publishing Your Poetry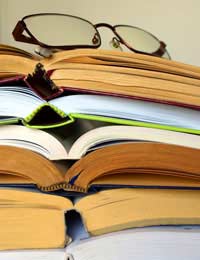 Poetry is one of the most intensive and personal forms of writing. It's also a form which can enable good writers to develop and demonstrate high levels of skill. But what about publishing poetry? How can you go about getting your poems into print, what can you expect in return, and what kind of audience are they likely to reach?
Reasons to Publish Poetry
Sadly, one of the first things you will learn when you look into publishing poetry is that, with very rare exceptions, there is no money in it unless you are dead. This does not, however, mean that you should let yourself be exploited. Never provide a publisher with money to help with the costs of publishing or promoting your work. If you work is any good there are plenty of publishers who will be happy to cover these costs themselves.
There are two good reasons for publishing your poetry in spite of the lack of money. The first is simply that you want to see it in print (or on a website). There's nothing wrong with this and it can be a great way to pay tribute to a loved one or celebrate a favourite theme. The second is that it can help you to promote your other writing work. It can show potential book publishers, for instance, what you are capable of.
Where to Publish
When choosing where to publish your poems, don't leap at the first offer you get. Although there may be little difference in the pay offered by different publications, if indeed it is offered at all, there can be massive differences in prestige. Publishing in a prestigious publication can make a big difference to your prospects as a writer.
The simplest way to chose a good publication is to read lots of them and look out for the names of poets you respect. It's also worth looking for poetry that impresses you, but for its literary quality - not just because it appeals to you emotionally or you like the theme. You can also investigate publishers whose work you see referenced in newspapers and literary journals.
There are endless minor print publications and websites out there publishing poetry - most of it low quality - that hardly anybody reads. Needless to say, these do not tend to carry much weight. Be particularly wary of websites full of naively enthusiastic comments from other contributors. That said, don't write off websites altogether. There are some increasingly reputable ones out there which are worth much more than the weaker print publications.
Poetry Anthologies
The most popular print format for poetry is the anthology. It is very rare for a publisher to invest in a whole book of poems by the same author unless that author is already highly successful. You are most likely to be successful if you pitch your work to publishers who are compiling anthologies on particular themes. Check their websites for up to date listings of their forthcoming projects.
Contributing to an anthology usually means writing a new poem to fit in with a specific set of guidelines. It's worth hanging on to favourite poems, however, as frequent searching of the anthology listings means that you will usually be able to place them sooner or later. Look upon writing to order as a challenge to your writing skills and an opportunity to explore subjects you might not otherwise have thought of trying.
Poetry Competitions
If you are unpublished and are keen to get a poem into a prestigious publication at the first attempt, a good way to do it is by entering a poetry competition. Like anthologies, these are usually themed, and they tend to operate to tight deadlines.
Although it is common to pay a fee to enter a writing competition, to cover the cost for the organisers of having to read through your submission, you should never pay very much to enter a poem, simply because it won't usually take much time to process. Be very wary of competitions which ask for large entry fees, and of those which quickly heap praise upon you and then try to sell you a copy of the resulting anthology. These are mostly scams.
Most decent publishers, however you approach them, will offer a critical perspective on any work they decide to use. This means that they won't just gush at you - they'll point out where you have room to improve. Taken in the right spirit, this can be enormously helpful to you as a writer. It's one reason why publishing poetry can be an important step in refining your abilities.
You might also like...