Keeping Your Writing Concise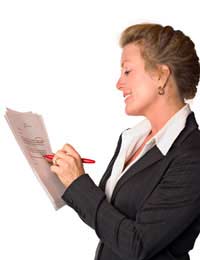 Sometimes, editors give you a very small window of words in which to write about a topic. When that's the case, it's up to you as an author to whittle your writing to the bare minimum while keeping the style fresh, original, and engaging.
Here, we'll examine a few ways to pare down your works so they fit with editorial guidelines or the space limitations you've been given. Use some or all of these ideas to make your writing more concise without losing too much content.
Write First, Edit Later.
To start, write your piece as sloppily as you want. Put down every fact, allowing your article to be as verbose as possible, and don't worry about the length. When you're finished with this draft process, you can begin to edit.
Start by removing any extraneous adjectives or adverbs. Often, we pepper our writings with non-essential words or phrases that can be removed without hurting the flow or meaning of the piece. Look for "really", "very", "many", and similar "fillers" and take them out. By doing so, you can easily rid your work of around 1-2% of the overall word count.
For instance, consider this sentence:
She was a very beautiful young lady but she had an extremely bad habit.
Remove the words "very" and "extremely", and your sentence becomes tighter without losing any impact:
She was a beautiful young lady but she had a bad habit.
Not Important? Let it Go.
Next, reread your piece with a critical eye to information that doesn't move the story forward. Whenever you find questionable sentences, highlight them for potential removal, but don't take them out right away.
For example, consider this paragraph:
There has never been another person like Frederick Smith. Reportedly tall and with a mellow voice that could boom when he needed it to, he was a force to be reckoned with. Single-handedly, he started the town of Beauford by sheer determination, a little cash… and knowing where some "bodies" were buried.
Though the second sentence is interesting, it probably isn't indispensable. Thus, you could highlight it for potential exclusion.
When you're done with your initial round of highlighting, read your piece without the highlighted copy. If it still makes sense, remove all the highlighted material.
In our above sample, that would change the paragraph to:
There has never been another person like Frederick Smith. Single-handedly, he started the town of Beauford by sheer determination, a little cash… and knowing where some "bodies" were buried.
In the end, you can reduce your piece by at least 10-15% using this method. (In our example, we pared down our paragraph by nearly half.)
"Tighten" Your Sentences.
Now that you've eliminated unnecessary words and facts, it's time to look at the structure of your sentences. For instance, take a look at this one:
When the farm animals were brought to the barn, the chickens tended to adjust first to their new environment.
By rearranging the words just a little, we can pare down this sentence from 19 words to only 13 (or 32%) without losing any meaning:
Of all the farm animals, the chickens adjusted to barn life the fastest.
Do this throughout your piece, and you'll have an extremely concise work to turn in to your editor, publisher, or audience.
Do a Final Read-Through.
At this point, your work should easily have been reduced by 40% or more. Yet it's worth going over one last time just in case there is something you missed. Perhaps there was a grammatical mistake that you overlooked previously, or maybe there was a noun-verb agreement problem that you didn't notice. Correct these errors for an even more polished document.
By being diligent and taking your work seriously, you'll be able to deliver concise, creative, interesting pieces to your readers that are devoid of extraneous language.
EXPLORE WRITING IS FOR SALE.
This website is for sale [more info].
You might also like...