About Our Site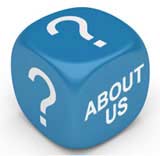 ExploreWriting was formed to offer a unique reference point on how to write almost anything.
Do you aspire to become a writer? Perhaps you're one already, but you'd like to know how to make the most of it. Whether you're just starting out or looking to improve and branch out into new areas, Explore Writing has something for you.
By bringing together all you need to know about writing in one convenient place, we've made it easy for you to find the things you need. Our practical categories are simple to navigate and if you don't find what you're looking for you can always Ask Our Experts.
Explore Writing was created by professional writers experienced in their craft, so all the advice you'll see here has been tried and tested in real life. Our experts can help you to develop your writing skills, to discover opportunities, to win the attention of publishers and to let the world know about your work. They can help you to avoid scams and other pitfalls and to bring you natural talent to the fore.
Everybody has stories to tell, but becoming a successful writer - whether that means writing best-sellers or just satisfying your personal muse - takes education and effort. We can't help you with the hard work, but we can help you to learn the necessary skills, and we hope you'll have lots of fun doing it!

Related Articles in the 'Site Information' Category...